Stunning • Professional • Quality
Hardwood Flooring in Kansas City
The Company
Hardwood floors are a classic way to add high-value, long-lasting beauty to any home or business. Good Ol' Boy Hardwood Floors is here to be your one-stop shop for hardwood floor installation and refinishing in the Kansas City area, with products and services tailored to your home and more than 30 years of combined experience in the industry. We have refinishing and restoring specialists to help keep your old hardwood floors in peak condition, and our experienced staff can find the perfect flooring from our collections when you are ready to move on to something new. Schedule a consultation today!
We are dedicated to giving you the flooring services you deserve, with a commitment to quality, efficiency, and safety. Our team of licensed contractors also have general liability and worker's compensation for every job, so you don't have to worry about any accidents or injuries. Choose a wood flooring company you can trust — call now for a free estimate!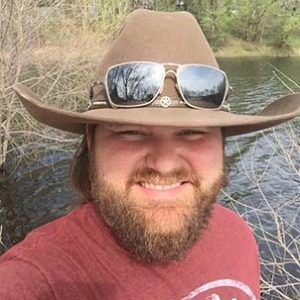 As a top baseball prospect coming out of high school in 2005, Nicholas J. Kruckenberg attended Hutchinson Community College in pursuit of a Major League Baseball career. Nick lost his scholarship and his dreams of becoming a professional athlete after an injury in 2007, but he never gave up on pursuing the American dream. He set his sights on a new dream and embarked on a journey of entrepreneurship.
At the age of 20, Nick created and established NJ Recovery. He assisted homeowners in a class-action lawsuit against ABTCO and Abitibi siding to retrieve money to replace the homeowner's faulty siding. Once the lawsuit concluded, Nick partnered with an authorized retailer for AT&T called Air Wireless where he focused on marketing and attracting consumers to the storefront. Air Wireless just wasn't the right fit for Nick.
He soon created a production company, Nicholas J Entertainment, where he organized and funded concerts, fundraisers, and other events. When he became a family man, Nick realized this lifestyle didn't fit the bill anymore. He needed more stability in his life with the expectation of his newborn child. Becoming an electrician was Nick's next career, following in his grandfather's footsteps. Grandpa always had Nick tag along on various jobs growing up, and we can attribute Nick's hard work mentality to him and the work Nick did on his farm since he was 12 years old. Nick graduated at the top of his electrical class with a 3.8 GPA, but after working about four years in the trade, Nick noticed that something was just missing. He still felt the relentless pull of entrepreneurship.
One of Nick's childhood friends created RippnFinish Hardwood Floors, and Travis needed another mind and a pair of able hands to take his start-up company to the next level. He approached Nick with the possibility of a partnership and Nick soon became vice president of RippnFinish. Nick spent his time there building a solid foundation: hiring and training employees, developing advertising and marketing campaigns, and providing exceptional customer service. Nick wasn't happy in his working relationship, however, and his partnership with Travis started to take a toll on their friendship.
A snowboarding journey brought Nick the opportunity to meditate on his future atop a Breckenridge Mountain one cool, crisp morning. Surrendering himself to his faith, Nick put all of his trust in God. Nick came back from his snowboarding adventure and, following His direction, submitted his withdrawal from his partnership at RippnFinish. The very next day Nick created Good Ol' Boy Hardwood Floors, and on his second day in business, Nick landed a sub-contract for a 300-unit apartment complex. Good Ol' Boy Hardwood Floors was officially up and running. With God ALL things are possible! You create your tomorrows with your dreams of today!