Whether you want to upgrade your home with hardwood floors or you want to keep your business' wood flooring beautiful for years to come, Good Ol' Boy Hardwood Floors can help. We provide a wide variety of hardwood floor services, from installation and maintenance to removal and restoration, and we work hard to ensure every job is done safely, efficiently, and beautifully.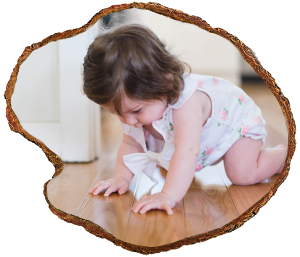 Services We Offer:
Hardwood floor installation
Hardwood floor refinishing
Wood stair tread installation
Wood floor restoration and cleaning
Wood staining
Demolition and flooring removal
Free consultations

Hardwood Floor Installation
Good Ol' Boy Hardwood Floors connects you with expert contractors who ensure a dustless insulation with plastic hanging and have the experience to handle all types of flooring installations. We'll handle raw and pre-finished materials as well as engineered wood or laminate wood flooring. Our hardwood floor installation services can include:
Flush vents
Subfloor installation
Lace-ins
Staircase Installation
Our team will handle all aspects of installing your hardwood stairs, including:
Treads
Risers
Handrails
Newel posts
Balusters
Spindles
Hardwood Floor Maintenance
Solid wood flooring can last for decades if cared for well. Maintenance is an important part of making sure the floors of your home or business stay beautiful. Contact Good Ol' Boy Hardwood Floors today to ask about our maintenance services, including:
Hardwood floor refinishing
Restorations
Clean and coat services
Hardwood Floor Removal
Is it time for a new look? Let Good Ol' Boy Hardwood Floors take care of the old. We'll remove your old flooring whether it's hardwood, laminate flooring, carpet, or tile, and you can depend on us when it comes time for installation of new materials.
Wood Staining And Finishes
Whether you want to match your floors to the colors of your home design or you want a durable finish that will protect it from wear and tear, contact the Good Ol' Boy team. We are happy to guard your hardwood floors with oil- or water-based finishes, and we have the expertise to help you find the right stain. Call today to ask for a stain consultation and ask about our custom stain color options!
Red oak
White oak
Hickory wood
Walnut
Various other species of wood
Water- and oil-based finishes
Quarter rounds in red and white oak
Base shoe molding in red and white oak
Flush vents