Hardwood Floor Installation
Upgrade Your Space
Trust Your New Floors To The Experts
Hardwood floors add something special to any space, but the installation process can be complicated. Make sure you get the best possible results for your home or business, and contact the Top Rated Local® wood floor installation team in Kansas City!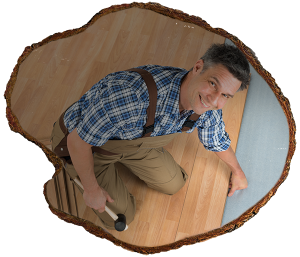 Our Hardwood Floor Installation Services Can Include:
Dustless insulation
Subfloor installation
Flush vents
Lace-ins
Wood staining
Raw, pre-finished, engineered wood, or laminate wood flooring
Hardwood Floor Installation
It's hard to question why anyone would want hardwood floors — they are beautiful, durable, and relatively low maintenance. Whether you choose real solid wood or a budget-friendly alternative like engineered wood or wood-patterned laminate, new floors are a great way to enhance your home or business. Good Ol' Boy Hardwood Floors is here to make your dream of new wood floors a reality!
Why Choose A Professional Installation Team
Hardwood floors can last decades with proper maintenance — and proper installation. There are a few types of flooring that you shouldn't DIY without experience, and hardwood is one of them. Solid wood floors have a lot of installation requirements, such as a subfloor, and mistakes can lead to unevenness, warping, and more.
Why Choose Good Ol' Boy Hardwood Floors
Our team is dedicated to crafting the wood floors you've been dreaming of for your home or business. We'll connect you with expert contractors who have experience with all types of floor installation projects and can ensure a safe, clean, and efficient process. To learn more about what makes us the Top Rated Local® hardwood flooring services team in Kansas City, read testimonials from real customers and check out our portfolio to see our finished projects.
Get Started Today
Create a beautiful space you look forward to seeing everyday with the Good Ol' Boy Hardwood Floors team. Explore our site to learn more about all the products and flooring services we have to offer, and contact us today to schedule a consultation! We look forward to working with you.