Oak Floors
Distinctive Beauty and Durability
Choose Your Material
Hardwood floors are a beautiful, durable option for your home or business, but the decision to choose real wood is only the beginning. Next, you have to decide what kind of wood you want to depend on for years to come. Oak is a resoundingly popular choice, and for good reason.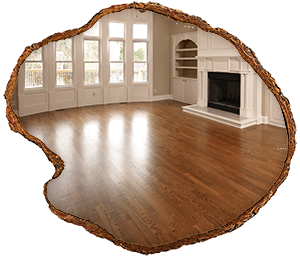 Benefits Of Oak Floors:
Strong grain and patterns
Hard and long-lived
Disguises scratches and dents
Matches many style choices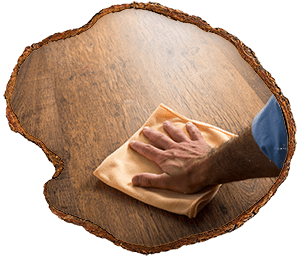 If you want to bring the gorgeous, rustic touch of hardwood floors into your home or business, then oak is the quintessential species to consider. This wood variety is known for its distinctive character, with streaks and ripples that show off the beauty that only comes with real, natural wood. These strong characteristics can also help hide scratches and other damage between refinishings. No matter what style and design dreams you have for your property, oak floors are sure to complement and enhance every room.
Within the oak family, there are a few different varieties to choose from, so you can find the look and composition that works best for your next project. Two of the most common choices are red and white oak. Read on to learn more, and contact Good Ol' Boy Hardwood Floors today for a personalized consultation on the perfect wood species for you!
White Oak
White oak is the traditional choice for oak hardwood flooring, often because it is more versatile than its cousin, red oak. White oak offers naturally warm, golden brown tones with a more subtle grain than other varieties, which is why it's an ideal choice for rooms with a more neutral color palette. It is one of the harder varieties, which makes it easy to stain to achieve the perfect tone for your home or business. It's close grain also makes it comparatively more water resistant.
Red Oak
If you are looking for a taste of something truly unique, then red oak may be the species of choice for your next project. This variety has the strong, wavy grain that is emblematic of oak, as well as a beautiful reddish color. Red oak is, in fact, a little lighter in tone than white oak, but it will lend any stain a red or pink hue. For those who love to make strong stylistic choices and embrace unique colors and patterns, red oak can make for unforgettable hardwood flooring.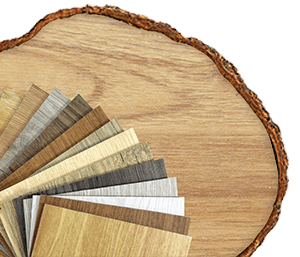 European Oak
There are a few differences between American and European oak that you may want to consider before making your choice. For example, European oak typically has smaller growth rings, which can affect the look and style of your hardwood flooring. The availability of certain plank lengths and widths also depends on the continent from which your wood was sourced. Let a Good Ol' Boy team member know what kind of project you have in mind during your personal consultation, and they will help you determine whether European or American oak is better suited to your needs.
No matter what species, color, or style you're looking for in your new flooring, the team at Good Ol' Boy Hardwood Floors is here to help you find your perfect match. We can install your floor, help you match existing hardwood floors, decide on an entirely new wood and stain, and even help you care for your floors for years to come with expert maintenance, staining, and refinishing services. Explore all that we have to offer the Kansas City area, and contact us today to get started!
Find Your New Oak Floors Today