Hardwood Floor Removal
Start Your Next Project Today
Are you ready for a new look? Start with a blank slate with flooring removal services from Good Ol' Boy Hardwood Floors. Our team is here to help you through every step of the process, from demolition and installation to staining and finishing. Keep reading to learn more about what we have to offer!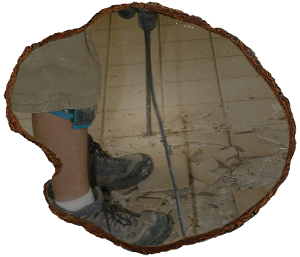 Contact Us Today For:
Tile removal
Carpet removal
Vinyl floor removal
Hardwood floor removal
Laminate floor removal
Update Your Space
New flooring is a great way to refresh a room, whether you want to update your home or your business. Especially if your current flooring is fading or accumulating more stains than you can clean, it may be time to move on. Good Ol' Boys Hardwood Floors is here to help. We offer comprehensive flooring services to homes and businesses in the Kansas City area, and we specialize in bringing you the hardwood floor of your dreams no matter what type of flooring you have now.
Trust Our Professional Team
The first step in refreshing the flooring in your home is getting rid of the old in order to welcome in the new. It may sound like an easy step, but floor removal can be a dirty and complex process, and you don't want to make a mistake that might affect the price or quality of your new flooring. Leave it to the professionals at Good Ol' Boys Hardwood Floors!
We may specialize in wood, but we're ready to tackle any material when it comes to floor removal and demolition, whether you're ready to say goodbye to old hardwood past its prime or shag carpet installed by a previous owner. Our team has the skills, tools, and expertise to take care of any removal job quickly, safely, and with minimal mess.
Contact Good Ol' Boy For Your New Flooring Today
Removal and demolition is just the start. If your home or business is in the Kansas City area, we can handle your flooring renovation project from beginning to end. Explore our site to learn more about all our flooring services. Not only do we offer expert hardwood floor installation services once the old material is taken care of, but we also provide options for staining and finishing. You can even turn to us later in the life of your floors for hardwood maintenance and restoration services.
Trust your next project to the area's Top Rated Local® hardwood experts. Call today or fill out our online form to schedule a personal consultation!